A couple of weeks ago it was Michael Gove's Department of Education dishing out
contracts to the boys
, as Special Adviser Dominic Cummings went off to work for a company the department had contracted to run the so-called 'free schools' scheme that he himself had advised the department to adopt.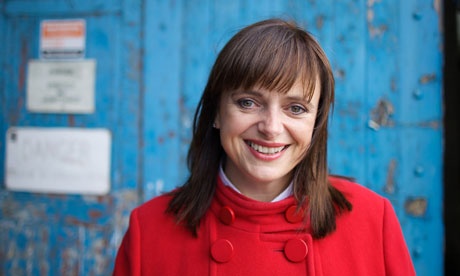 Now they're at it again - this time it's
contracts for the girls
, as a company set up by Emma Harrison, appointed 'families champion' by David Cameron a few months back, bids for government money to run 'Working Families Everywhere', a scheme she herself helped design within the Department for Work and Pensions.
Harrison realised some people might think there was a possible conflict of interest if her own private welfare company, A4e, bid for the contract, so she set up a "partnership" - 'Families Unlimited' - to bid for the money, with A4e sub-contracting from them. Apparently the DWP thinks it's OK, so long as A4e is not the 'prime contractor'. So a 'prime contractor' and a 'sub-contractor' are two different entities, even when they are owned by the same person?
Harrison is a multimillionaire (aren't they all?), so she doesn't really need the money. However, the families she is supposed to be trying to help do need it. A4e were granted £1 million to get a target of 400 people into work in a scheme in London; they'd managed to get jobs for 14 of them after a year. That works out at a success rate of 3.5% - just the sort of record that apparently wins contracts from your friends in government.
And of course the whole thing is just one more manoeuvre to try to put the blame for unemployment and other social problems on the unemployed themsleves.
This smells. Of
nepotism
(if we can extend the term to friends, not just nephews), deception, hypocrisy and corruption. But that's the way the posh boys work, isn't it?